Baptisms (or Christenings)
These services usually takes place within our All Age Sunday Morning worship when the church family is present to celebrate with and to support your family at a moment of great joy. The ceremony will need to be booked well in advance and after attending some time of preparation for the important promises which parents and godparents will make on the day.

Weddings
Weddings are so very special for you and take place in the very special and sacred space of our wonderful historic parish church! We will meet with you and prepare with you for your big day. Weddings here are for those who have a qualifying connection with our parish. You may find these and other details on the Church of England website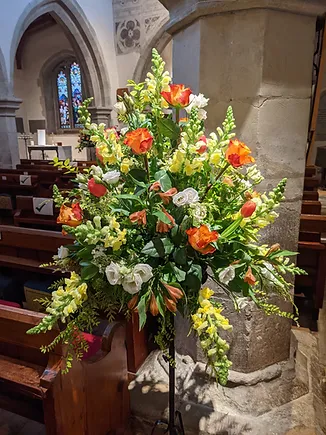 Funerals
Funerals are held in the parish church or at the Crematorium at the wishes of the families. The clergy all take funeral services and are part of our support in bereavement for members of this community. The churchyard is closed for further burials but space does remain for the interment of cremated remains.